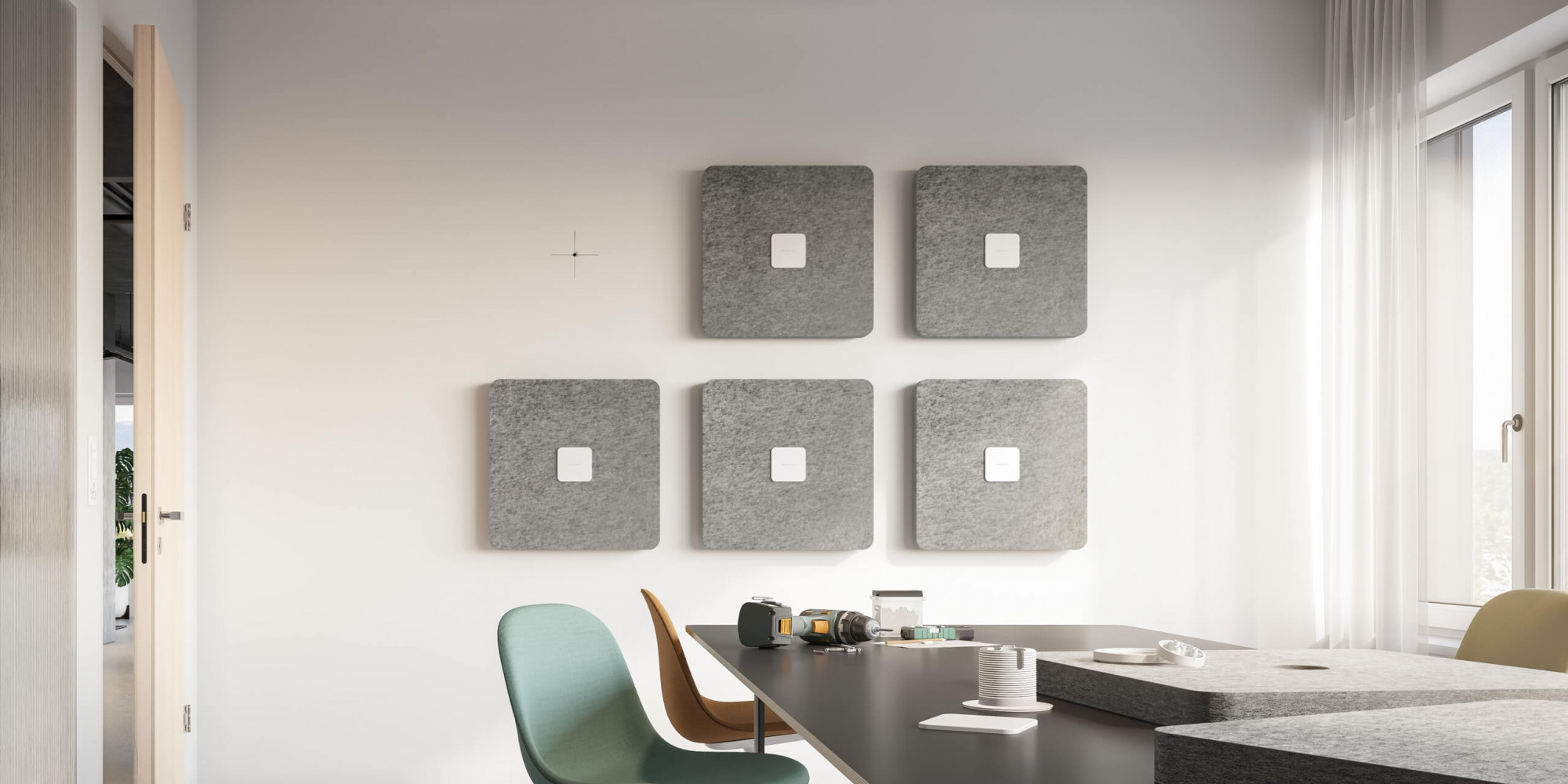 Nothing could be simpler – 3 installation options. With their different thicknesses and shapes, Disc'n Dots create structures or loose groupings that can be mounted on the wall, suspended from the ceiling or installed directly below the ceiling. All are mounted using simple but ingenious "single-point mounting".
Click here for complete instructions for use
1,2,3,4,5 Click Click
Direct mounting. Direct mounting is suitable for a geometric pattern on walls and ceilings. It lends the room a certain orderliness and discipline, which, in turns, can be softened by the use of different shapes and colours for the Dots.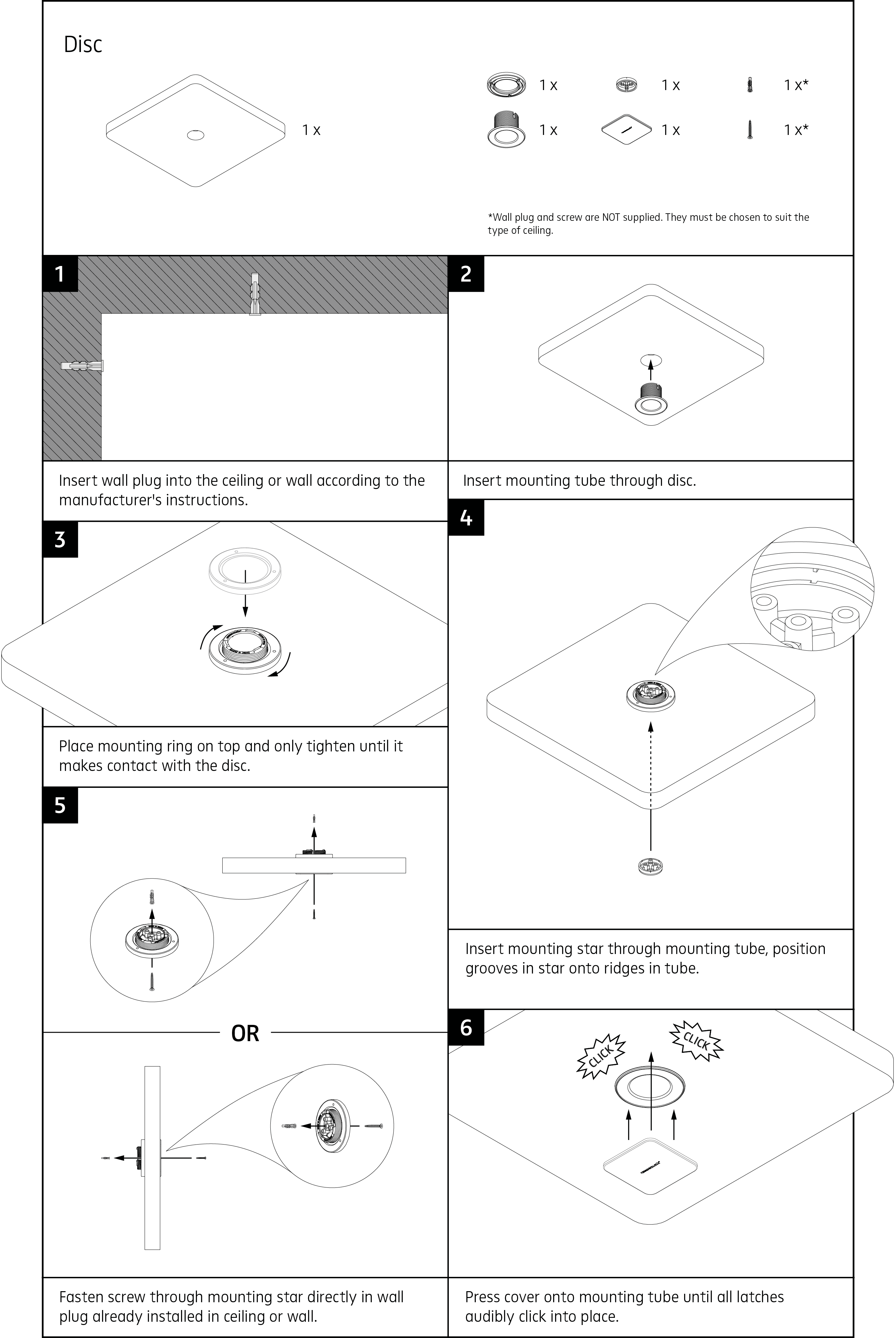 Suspended mounting. Light as air, the Disc'n Dots hover over the room like a cloud. This effect is created by suspended Disc'n Dots. The overall impression made by a room is less formal, whereby sculptural structures can also be created depending on the shapes and colours used.