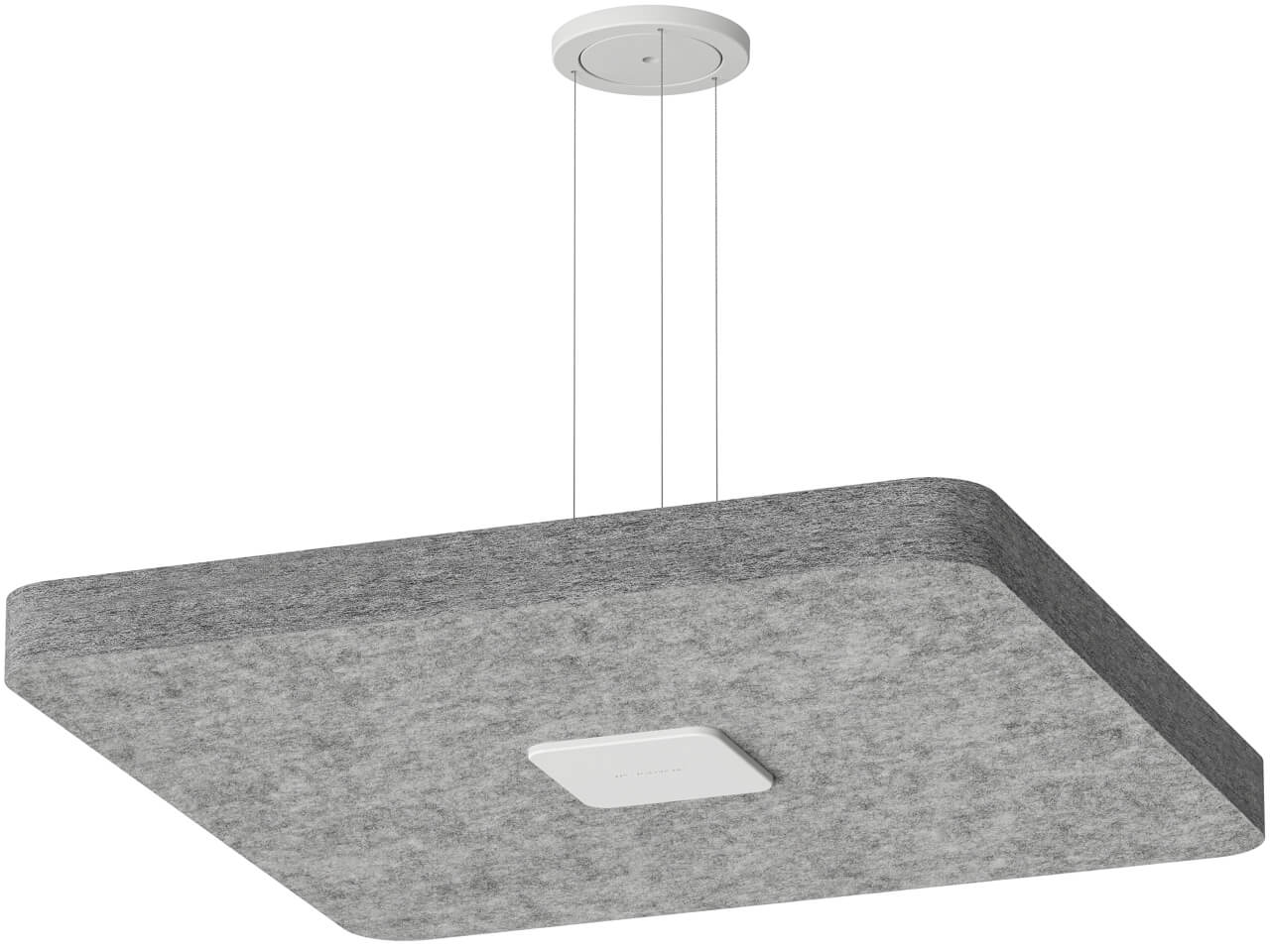 4 beautiful designs. Whether round, oval, square or rectangular – each Disc can be customised to suit your room.
The Disc is the basic acoustic element. With its acoustically effective fleece available in grey or white it ensures optimal sound absorption. In combination with the Dots, the Discs different shapes and thicknesses lend a particular elegance to the overall effect.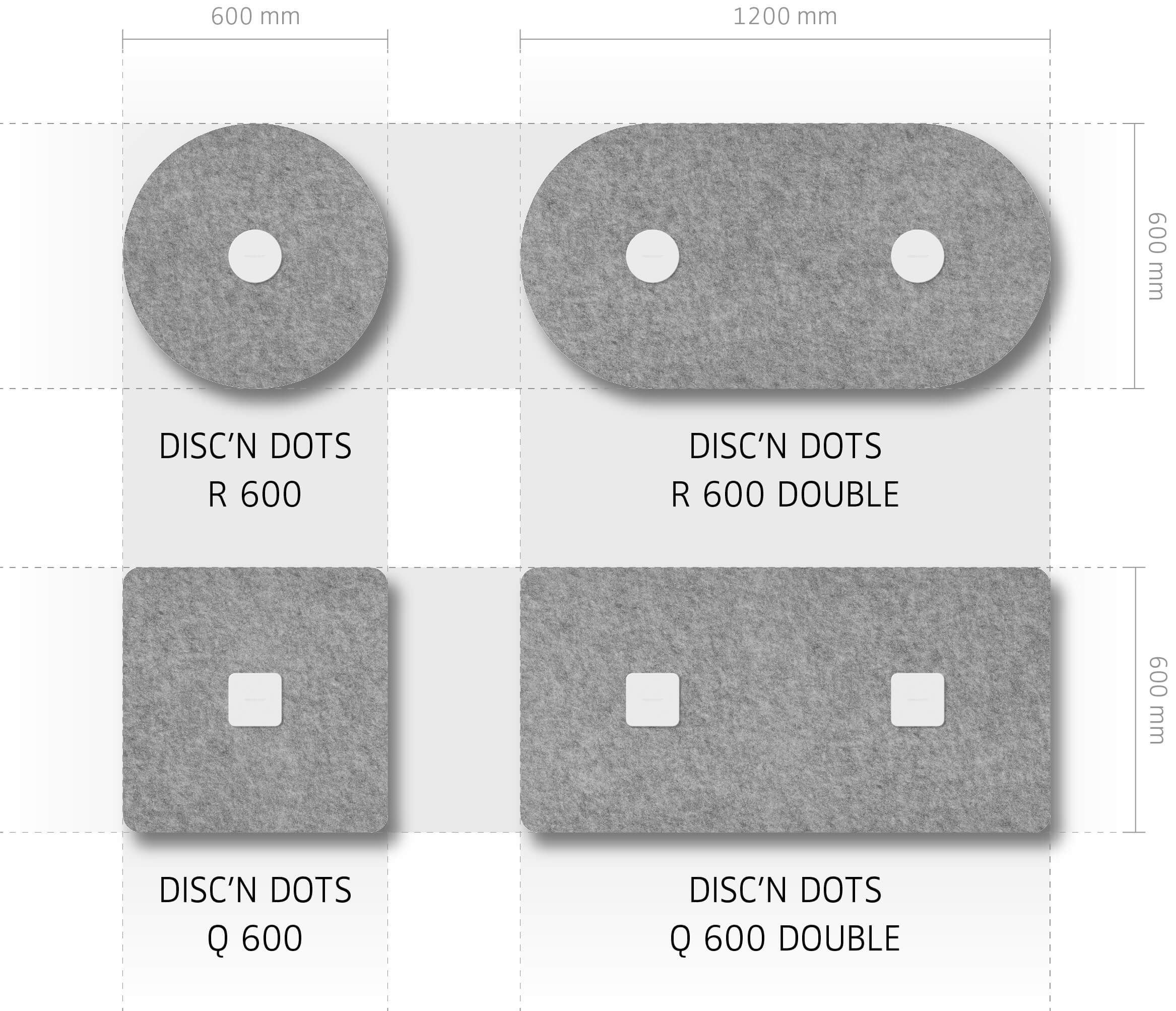 The Disc with the Dot. The Dots are indispensable. They elegantly balance the Disc and allow simple mounting on a wall or ceiling.
Thanks to the nature-inspired Rossoacoustic colour shades – Vineyard, Soft moss, Yellow field, Far mountain, Nightfall plus the classics White, Grey dawn or Black ink – each dot enters into an individual colour-shape relationship with its Disc. Try it out for yourself…
My individual Dot. If the colour you want is not among those on offer, the Dot can easily be painted in a customised nuanced shade. There are no bounds to creativity.