Sound swallower par excellence.
Reverberation...ation...ation...ation. Hard surfaces enclosing rooms reflect sound waves without significantly reducing their level of energy. This creates a jumble of direct sound and many delayed sound reflections in an acoustically hard room – reverberation ensues.
This impairs speech intelligibility, the disruptive level of noise in the room rises, and concentration suffers.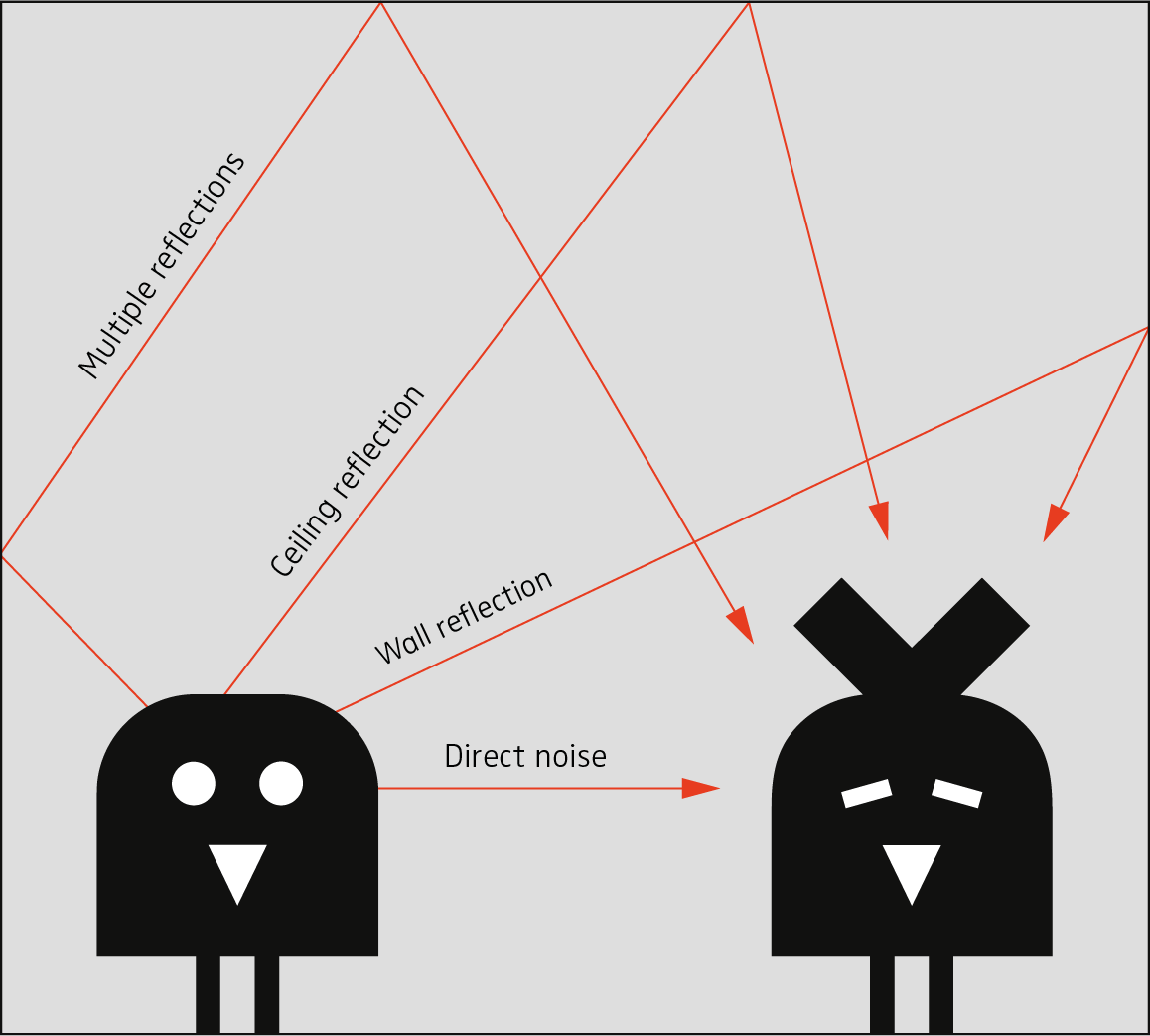 Absorbers suspended from the ceiling or mounted on the wall are a reliable way of preventing reflections on acoustically hard surfaces.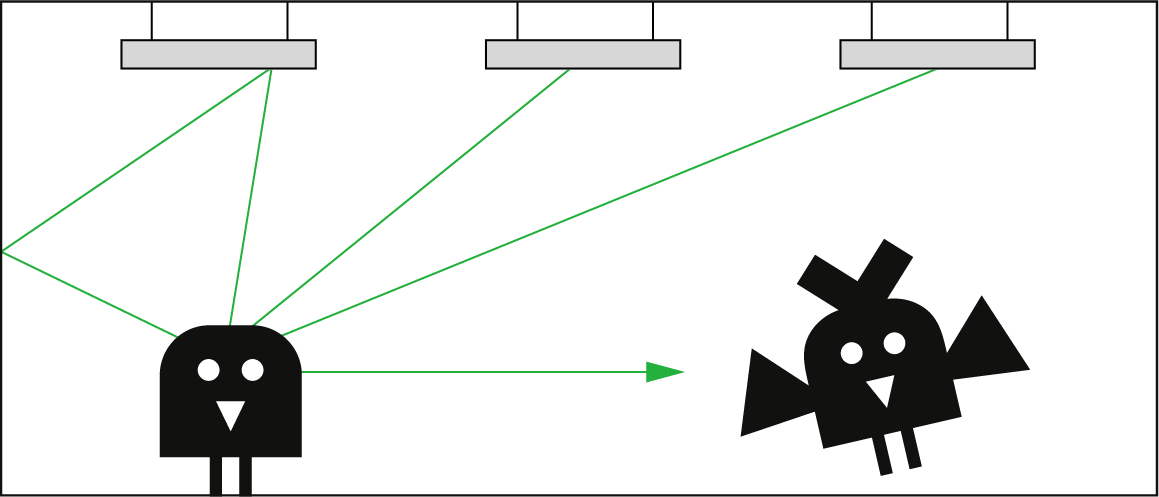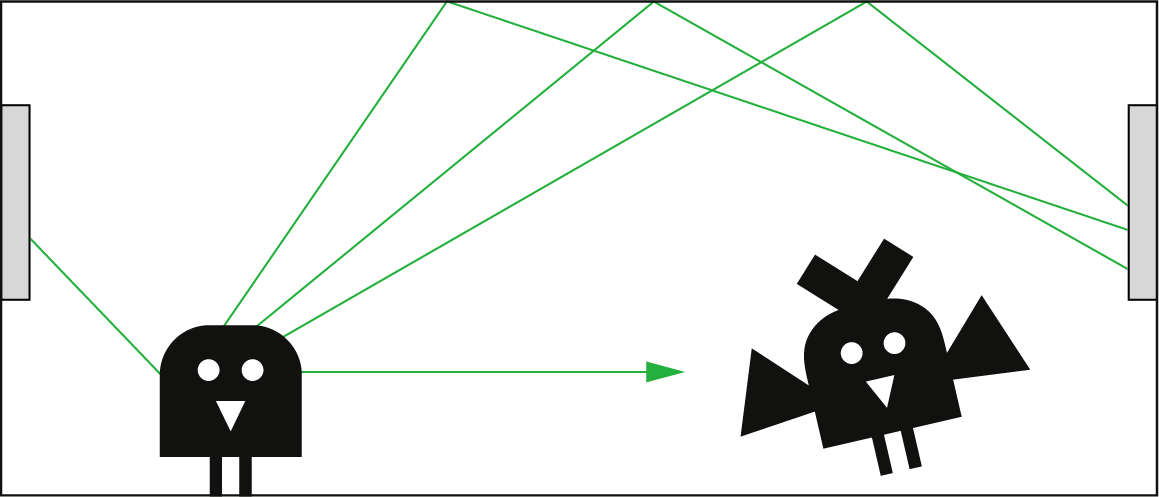 BIG. Top levels of effectiveness with a broad range of uses, 50 mm.
SLIM. The thin fleece for high frequencies, 25 mm.

We'll stick by you through thick and thin. Rossoacoustic Discs are available in thicknesses of 50 and 25 mm and thereby fulfil sound absorber class A. Ask our acoustics specialists about the perfect balance of your individual room acoustics.
Contact us
Suspended mounting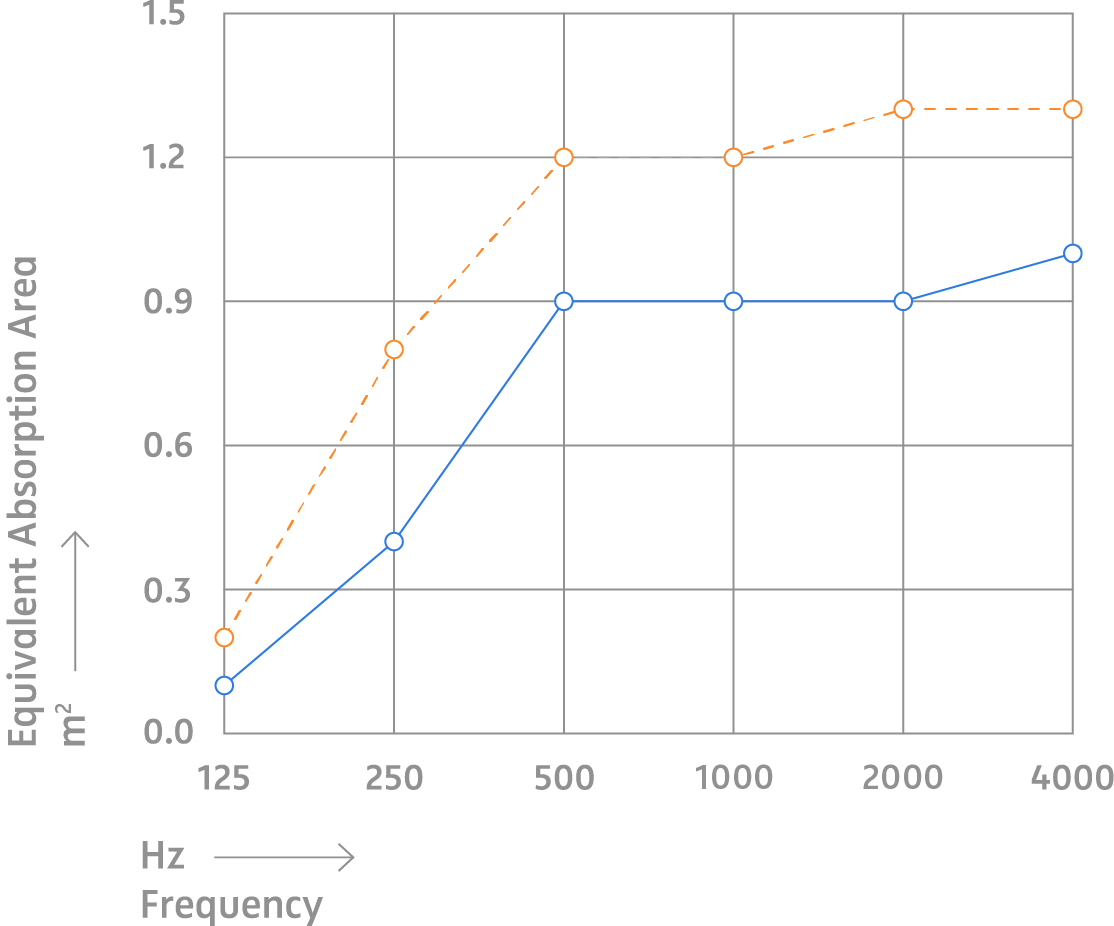 Disc'n Dots Q 600 Double Big
Disc'n Dots Q 600 Double Slim
Direct mounting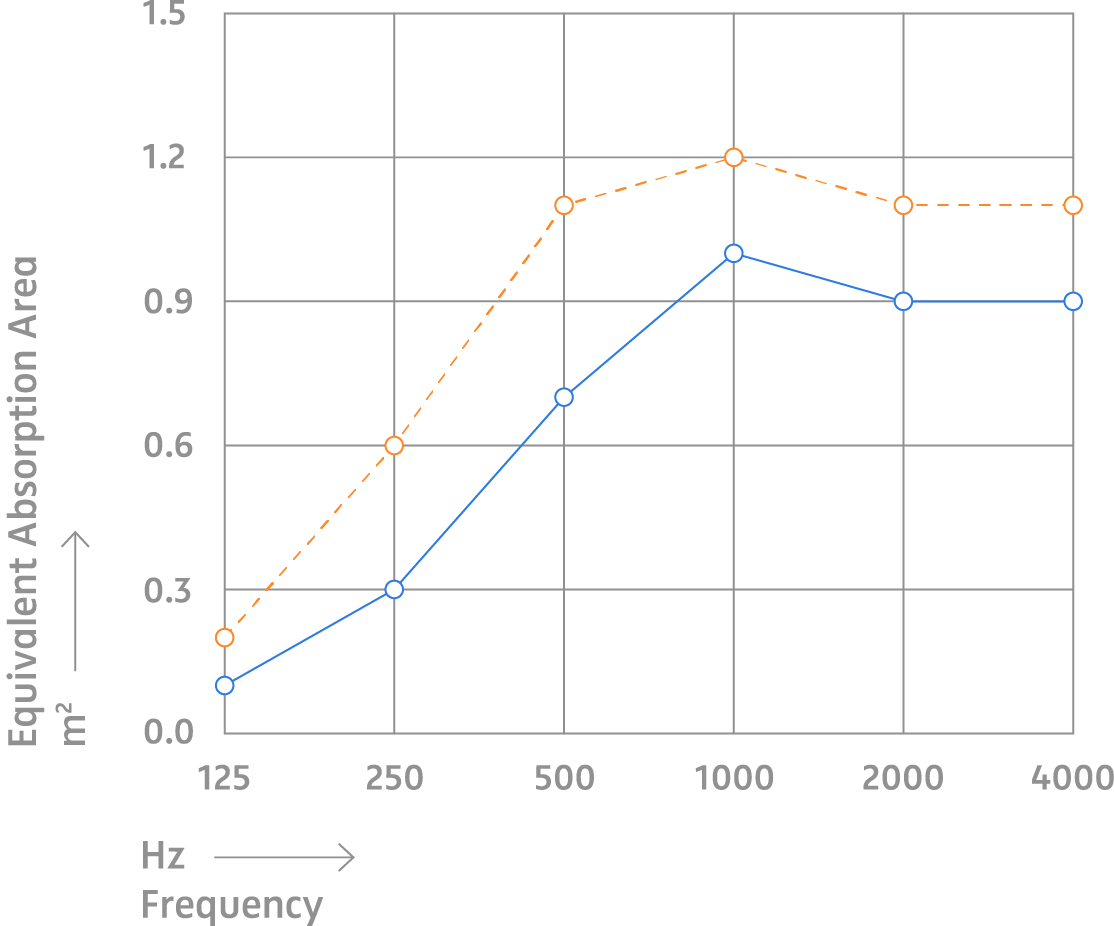 Disc'n Dots Q 600 Double Big
Disc'n Dots Q 600 Double Slim
The two graphs show the change of absorption using different thicknesses. We distinguish between the suspended version (left) and direct mounting (right). The curves may differ depending on the layout.
Online planning tool for acoustic calculation. With our online acoustic calculation planning tool, you can quickly and easily make an initial acoustic planning based on the conditions of your room.
As a specialist in room acoustic solutions with a focus on shielding and speech intelligibility, we at Rossoacoustic also offer our own acoustic measurements and planning.
Contact our acoustic support
Planning tool for professional users
Curious now? Then why not calculate for yourself? Here you get to the planning tool for acoustic calculation.